looking for whales
The Exhibition
"…exquisitely detailed photographs"
Victoria Laurie
The Australian.
"…stunning whale images"
Trevor Paddenburg
Sunday Times.
"…magnificent images"
Belinda Varischetti
ABC Radio.
"…an incredible showcase"
Dive Photo Guide.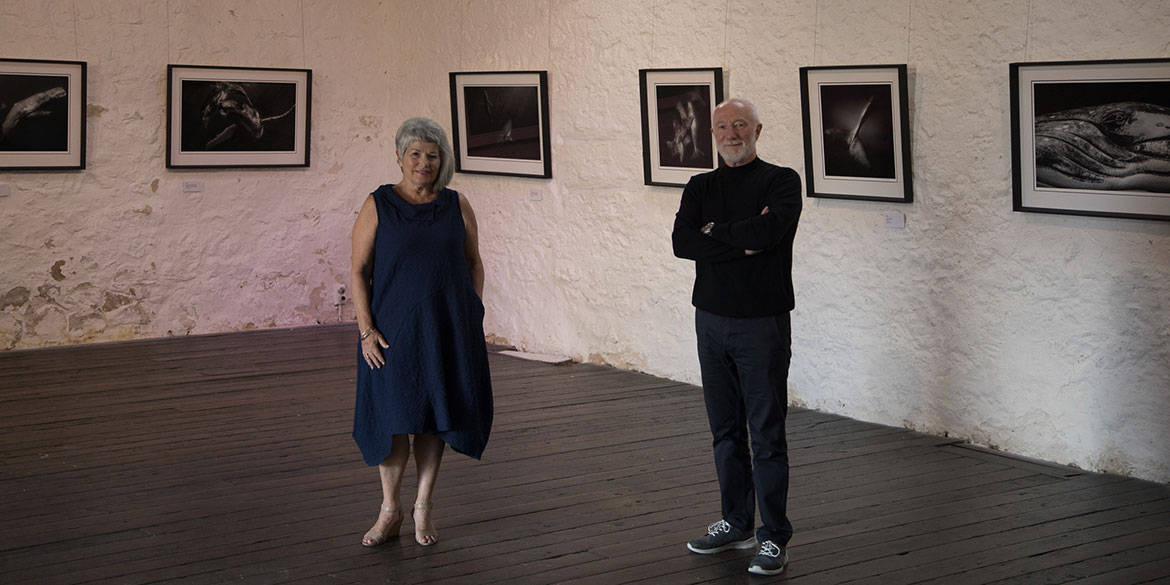 looking for Whales premiered at Fremantle's iconic Kidogo ArtHouse gallery on 26 October 2017 and ran until November 1. The exhibition attracted
extensive media coverage, and more than 800 people came to visit the exhibition.
There are two elements to the exhibition: the prints of whales, and accompanying storyboards. In the story boards we've added imagery and texts
to help add background and context to the behaviour illustrated in the prints.
Taken collectively, it is our hope that these two elements might just inspire you too, to go looking for whales.
If you were one of the many people who visited, and you'd like to leave a comment here, please do. We'd love to hear from you
Wade and Robyn